Web Design Detroit
Creating Innovative Web Solutions for Exponential Online Success

First impressions only happen once, and your website is the gateway. Our web design Detroit team highlights key details about your business in an appealing way, making your services creditable and irresistible.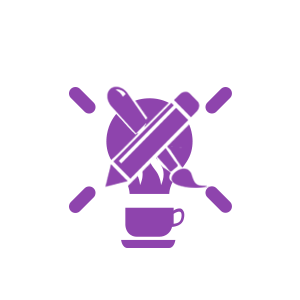 A successful brand is a recognizable logo that stands out amid the competition.Our web design Detroit team collaborate with you to create a strong, professional visual identity for your business that captures the attention of potential customers.

Supplementary print material helps your brand stick with prospective clients. We design various types of print marketing material from brochures to T-shirts to keep your logo unforgettable.

We specialize in developing strategic marketing campaigns that will grow your business beyond the ecommerce curve. Our innovative solutions drive traffic to your site, increase conversion rates, and inflate profits.
The web design Detroit experts at Ralph Walker Designs will launch your online presence beyond the competition. Call us today or fill out our online form for a free quote.

We pay close attention to your vision and market position, and provide consultation on how to optimize your web presence.
Research, content, images, and company values: we combine everything your company represents into a web design you will love.
On schedule and on budget, we get just as excited to deliver your final product as you are to see your company vision come to life.
Our services don't stop at delivery. After project completion, we develop a marketing strategy to help you succeed far into the future.
What Do Others Have to Say?
Ralph Walker Designs developed and redesigned the brand new website for the Netherlands American Chamber of Commerce South East.
During this intensive process we worked side by side with Ralph Walker to make sure the new website has all of the features and utilities that our organization required.
He created an automated membership renewal system which is integrated in the website and greatly facilitates the renewal process for us.
This was a feature we had not thought of and a very grateful for.
We still call Ralph with any questions we have and he continues to be at our service: Thank you very much Ralph!

Naccse

The Directors Team of the Netherlands American Chamber of Commerce Annemarie MacFarland (Executive Director) Denise Koopal (Director

Just wanted to quickly mentioned the awesome support I received from Ralph Walker Designs. My questions and inquiries were answered in mere seconds. My friends sometimes don't even get back to me that quickly! Thanks again!

The personal service that Ralph Walker Designs provides is exceptional. The collaboration, attention to detail and follow up made this such a pleasant experience, and the new logo is a launching point that will continue to grow with my brand.

Dj Super Clark

Dawn Capers, Owner

I was more than pleased with the service Ralph Walker Designs has provided to me from start to finish. the developer was very prompt and was there for me every step of the way. I would refer this company to anyone who really wants their business to soar. Ralph Walker Designs really knows their stuff!!!!!

621 Posh Blvd

Alicia Carter Owner
ENTERTAINMENT
EDUCATION
FINANCE
FASHION
GOVERNMENT
MEDICAL