We are so excited to have established a Detroit Web Design Office. This was a dream of mine to do great business here in the city of Detroit. Our office in Atlanta is still going strong and know that we have not abandoned our business family, clients and partners there in Atlanta.  We have web design clients all over the world and we are not bound to 1 city, but we moving our headquarters from Atlanta to Detroit and are extremely excited about the new partners and relationships we are creating here in Detroit and the rest of the world.
Our goal is to be one if not the leading web development and online marketing company in Detroit, MI. There's not a strong web development presence here in this great city and we don't mind lighting the path to success. We plan to do that by creating great relationships with businesses other web developers and other marketing companies. If we are going to be apart of the "Detroit come back" we have to do it together as a team and family of developers wanting Detroit to be the GREAT city that we know it can be.
We have some great news coming soon about the things that we want to do in the city, but we want to team up with other web companies to show our strength in numbers and not individually.  Let the creatives come together and show the city of Detroit that we are here to be apart of the "Change".
Want More Information About Our Services?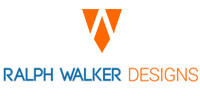 Web Development | Online Marketing | Branding | Print Design