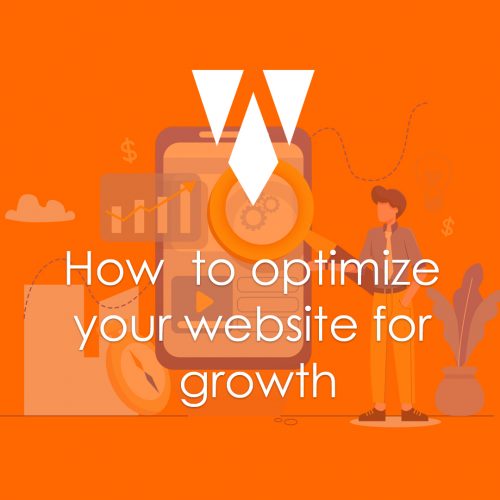 How to Optimize Your Website for Growth
One of the best tools you could leverage to grow your business is your website, and optimizing your website is the best way to go about it. Yes, we are talking about search engine optimization, and unlike many of you believe, the goal of this technique is not just to make the search engines find your website, but also to rank page relevance to bring it to the top of the search results. Website optimization is an ongoing process and involves a series of well-planned strategies, which are as follows:
Use Content and SEO
If you have been using a lot of paid ads, it is about time you learned that over 80% visitors don't really care about it. People today are moving more towards organic results, which means you should focus on making your web pages more natural, using keywords organically, and avoiding repetitive phrases. Having a maximum of two keyword phrases in a page would be the right way to go about it, and it is the small yet significant things like this that will prevent your site's visitors from moving on to a different website.
Simplify Your Website's Structure
It seems to be a common belief that having a website with all the bells and whistles and a lot of pages and content can generate leads. But, it is actually the exact opposite. The structure of your website should be as simple and as straightforward as possible, and not be a dumping ground of blog posts, web pages, and other content that serve absolutely no purpose at all. In fact, such meaningless content will only repel your visitors due to the slow loading time and other factors, thereby affecting your search engine ranking as well.
Implement Responsive Web Design
This is a point that you will see in almost every website optimization guide written by experts. As you know, people today access the internet mainly from their mobile devices, like smartphones and tablets, which is exactly where a huge percentage of your traffic comes from. Therefore, it is vital that you make your website responsive to those devices. For this, you need to make sure that your content are legible on the small screens; optimize vertical scrolling; reform your images in such a way that they load instantly without consuming too much bandwidth; and, implement social media wherever necessary.
Constant Testing and Maintenance
Continuous testing and maintenance of your website, its structure, and other aspects is as important as optimizing it for the first time. Take the time to analyze your search engine rankings at frequent intervals to understand how effective your optimization strategies have been, and perform changes wherever you feel necessary. In addition, you need to constantly add content and keywords, so your search engine rankings are maintained or increase, and look for more ways you could improve the same.
Your website plays a critical role in the growth of your business, from attracting possible leads to converting them into long-term customers. Therefore, what you need is not a cool website, but one that is functional and works best at driving your business.